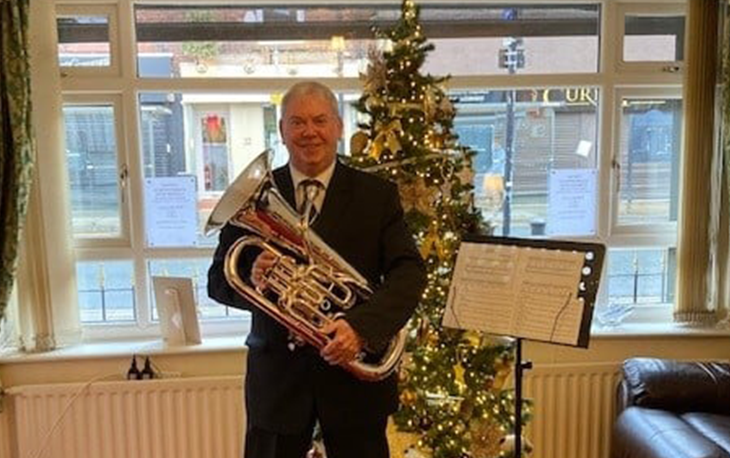 Robert Nuttall Funeral Service in Oldham have been holding lunchtime recitals last week with self-proclaimed Euphonium virtuoso and Funeral Arranger Paul Rayner.
A selection of carols were played inside during Paul's lunch break, with the community listening through the branches large open windows.
The team have a beautifully illuminated tree placed by the window in the ground floor lounge with two side windows that open out to the street at ground level, so the music was heard by those walking by.
The branch asked for those requesting carols to make a small donation to Dr Kershaw's Hospice.